NOTES STUDIO. Crafted for yesterday, today, and tomorrow. 
Acquire your golden goods with our planet and longevity in mind.
A piece of NOTES STUDIO is a little piece of consciousness. 
We are dedicated to shining a light on your looks, the planet, and generations to come by delivering purposeful, high-quality jewellery made to last a lifetime
and beyond.
Shop Now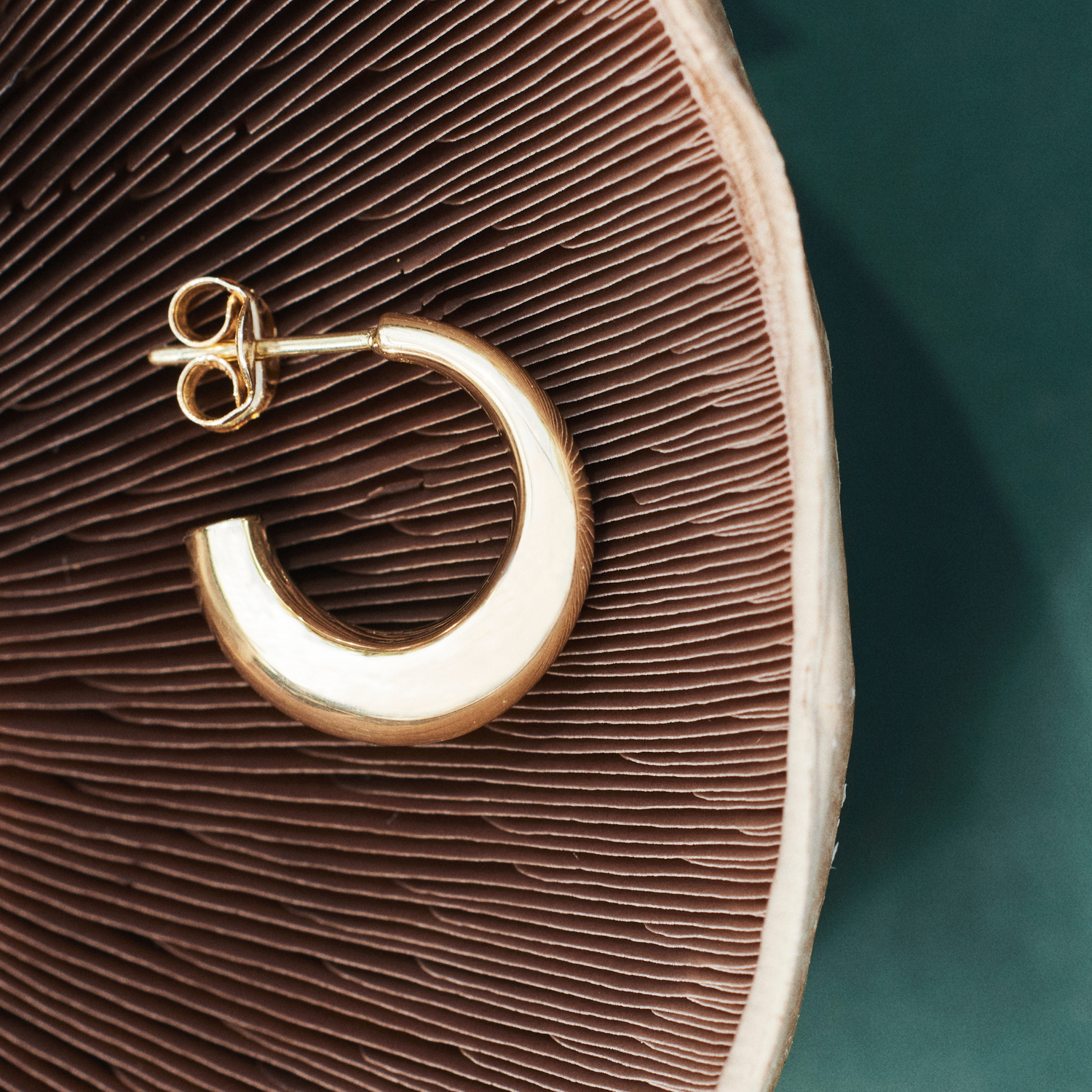 Solid 18 karat gold
NOTES STUDIO jewellery are crafted in 18 karat solid gold. No silver, brass or anything else that has been gold plated or covered. We do that to keep things real and honest. What you see is what you get.
It is as simple as that.
 All crafted in Spain and Denmark.
Our purpose is to limit the excessive purchases that we have grown so accustomed to, but instead making conscious decisions.
It is all really about buying less but better!
Read More
Recycled gold
At NOTES STUDIO we use recycled gold.
We do this to help minimize the gold mining of the
world, to make sure that our imprint on the planet stays as small as possible, and to take care of it and the people living on it.
Read More